We are registered for INTA´s 2022 Annual Meeting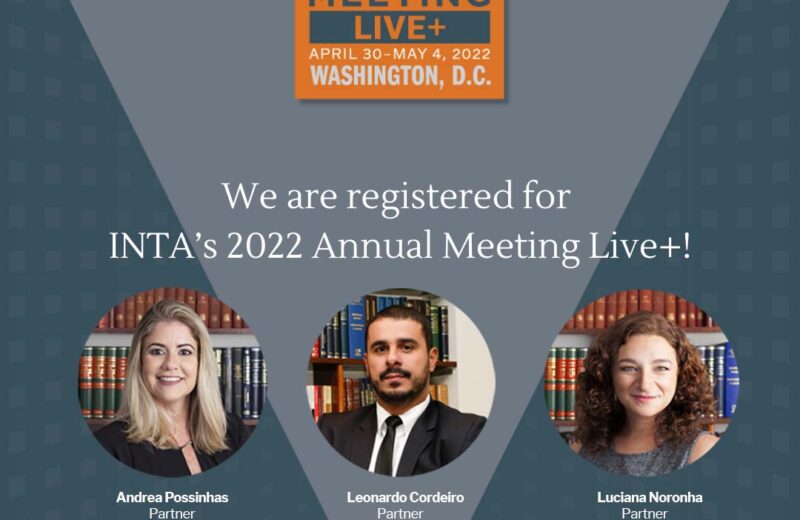 We are delighted to announce that GPT will be attending the International Trademark Association (INTA) 2022 Annual Meeting Live+ in Washington D.C. and will be represented by the partners Andrea Possinhas, Luciana Noronha and Leonardo Cordeiro.
We are looking forward to meeting our colleagues.
For scheduling a meeting, feel free to contact apossinhas@gruenbaum.com.br, lnoronha@gruenbaum.com.br and lcordeiro@gruenbaum.com.br.
See you there!