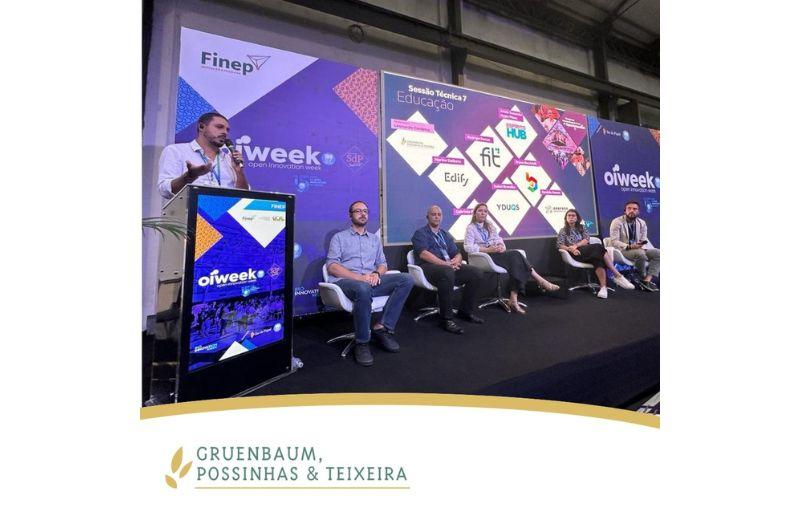 The most complete innovation and technology event in Latin America, Rio Innovation Week took place this week, from October 3rd to 6th, and is considered a milestone in the dissemination of knowledge and technological trends.
Representing GPT, our partner Leonardo Cordeiro participated as moderator in two panels on Innovation and Artificial Intelligence in Education, where the importance of Intellectual Property in this environment was highlighted.
The event featured a list of renowned speakers with global prominence and more than 350 companies and research institutions, reaching an audience of approximately 130 thousand people.