Profile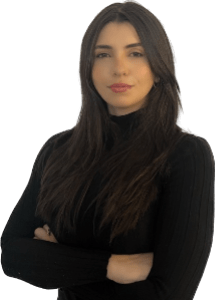 Giuliana Ribeiro Casazza
Attorney at Law
Profile
Master's degree in Constitutional Law from Fluminense Federal University and a bachelor's degree in Law and History from the same university. During her academic career, she conducted various research in the fields of International and Comparative Law, with an emphasis on Human Rights. She is also a research member of the Laboratory of Interdisciplinary Studies of Latin American Constitutionalism (LEICLA-UFF), affiliated with the Law School at Fluminense Federal University.
She began her career in the field of Intellectual Property in 2020. In 2023, Giuliana joined the law firm Gruenbaum, Possinhas & Teixeira, where she primarily works in the consultancy and administrative litigation of Trademarks in Brazil and abroad.
Languages: Portuguese and English.
Practice areas: Trademarks, Regulatory Law, Copyright, Entertainment, Life Science, Enforcement, Combating Piracy Abroad, and Administrative and Judicial Litigation.